New Zealand Academic and Learning Institute (NZALI), established in 2013, is a Private Training Establishment registered by the New Zealand Qualifications Authority (MoE Number 8021).
NZALI is based in Auckland, New Zealand's largest city and business capital.
New Zealand is a safe, democratic, beautiful country.
NZALI can help you get where you want to go.
GENERAL
At NZALI we provide high quality tertiary courses to New Zealand and international students. Our courses lead to qualifications that are industry-relevant and market-responsive. Our courses are designed and delivered to meet the needs of our students.
Our business management course is one of the most comprehensive in New Zealand, and has been specifically developed to ensure relevance in today's international workplace. We provide internships with industry that are linked to our qualifications. We assist our students to set career goals that are relevant to where they want to go in life.
Our mission is to provide high quality tertiary courses to New Zealand and international students that lead to qualifications that are industry-relevant and market-responsive.
Our lecturers are well qualified, and have experience in their fields of study. They take a very personal interest in seeing their students succeed, and are available to assist students as needed (for example with assistance through difficult phases of study). Our class sizes are small, and our courses are interactive and engaging, ensuring that no student is left behind. Our campus environment and service are set up to ensure our students are prepared for success the moment they start their study pathway with us.
TERTIARY LEVEL COURSES CURRENTLY OFFERED:
Diploma in Business Management Level 7
SENIOR MANAGEMENT
DUNCAN BALMER – DIRECTOR AND CHIEF EXECUTIVE OFFICER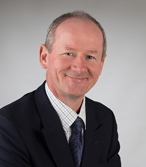 Duncan Balmer was born in Northumberland, England in 1958, and was educated at his local state grammar school, and the University of Wales.
Duncan holds an MBA from Edinburgh Business School, a BSc from the University of Wales (Industrial Economics) and a Diploma of Business Studies (endorsed Financial Planning) from Massey University.
In addition to his involvement in adult education, Duncan's career has included being:
An infantry officer in the British Army;
A professional yacht skipper in Turkey and Greece;
A share-broker and authorised financial adviser;
A published author;
A business owner.
Duncan has navigated three Sydney-Hobart yacht races and boxed for Sandhurst, Britain's renowned military academy. He immigrated to New Zealand in 1993 and has two NZ-born children. He lives in Devonport, on Auckland's North Shore.
Email: duncan.balmer@nzali.ac.nz
Message from the CEO

"Welcome!

I hope you will very much enjoy studying at NZALI, and greatly enjoy your stay in New Zealand – as an immigrant myself (I'm originally from England), I can certainly say that New Zealand is a lovely place to live and work.

The Director of Studies and I jointly own NZALI, and we are determined to provide a superior service to our students, through small class sizes, and personal attention. If anything is not right, tell us and we will fix it (if we possibly can).

Good luck and, again, welcome!"
NAZLI EFFENDI – DIRECTOR AND DIRECTOR OF STUDIES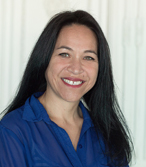 Nazli Effendi was born in Cape Town, South Africa in 1966, and has degrees from the University of Warwick (UK), the University of Durban Westville (South Africa), and the University of Western Cape (South Africa). Nazli also holds a post graduate diploma (Teaching) from the University of Western Cape.
Nazli's lifelong career has been in education, including roles as university lecturer, school principal, international marketing manager, academic director, operations manager, business manager, education consultant, and director of studies.
Nazli runs full and half marathons, and is generally a bit of a fitness freak. She speaks Afrikaans (fluent), German (intermediate level), and Chinese Mandarin (basic conversational).
She immigrated to New Zealand in 1998 and has one UK-born child. She lives in Auckland.
NZ full teacher registration number: 205659
Email: nazli.effendi@nzali.ac.nz
Message from the Director of Studies

"I would like to take the opportunity to welcome you all.

At NZALI we look forward to being a part of your learning experience, and assisting you to develop further, so you can get where you want to go!

Let's work together to make the most of this educational opportunity!"
LOCATION
The NZALI campus is in Auckland, on Auckland's North Shore. The campus is purpose built and fully equipped to ensure the delivery of high quality lessons that are focused on the learner. NZALI has easy access to public transport, shopping centres, and food outlets.
On campus:
Free WiFi internet on campus
Multi-cultural environment – we have students from a range of countries
Student lounge and kitchen facilities
BENEFITS OF STUDYING AT NZALI
Complimentary airport pickup on arrival
Mobile SIM card (issued during Orientation Week)
Two weeks free fully-catered accommodation on arrival (if required)
Small lecture and tutorial class sizes (approx. 30 students maximum)
Industry-relevant lectures and tutorials
Personal attention, made possible by small class sizes
Health Services internships offsite, and practical Financial Planning training from a qualified New Zealand financial planner onsite
Campus located in a very pleasant seaside suburb of Auckland, very close to public transport and the central business district, and about 500m from the beach.