SENIOR MANAGEMENT
DUNCAN BALMER – DIRECTOR AND CHIEF EXECUTIVE OFFICER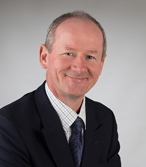 Duncan Balmer was born in Northumberland, England in 1958, and was educated at his local state grammar school, and the University of Wales.
Duncan holds an MBA from Edinburgh Business School, a BSc from the University of Wales (Industrial Economics) and a Diploma of Business Studies (endorsed Financial Planning) from Massey University.
In addition to his involvement in adult education, Duncan's career has included being:
An infantry officer in the British Army;
A professional yacht skipper in Turkey and Greece;
A share-broker and authorised financial adviser;
A published author;
A business owner.
Duncan has navigated three Sydney-Hobart yacht races and boxed for Sandhurst, Britain's renowned military academy. He immigrated to New Zealand in 1993 and has two NZ-born children. He lives in Devonport, on Auckland's North Shore.
Email: duncan.balmer@nzali.ac.nz
NAZLI EFFENDI – DIRECTOR AND DIRECTOR OF STUDIES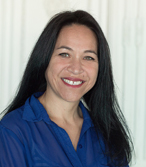 Nazli Effendi was born in Cape Town, South Africa in 1966, and has degrees from the University of Warwick (UK), the University of Durban Westville (South Africa), and the University of Western Cape (South Africa). Nazli also holds a post graduate diploma (Teaching) from the University of Western Cape.
Nazli's lifelong career has been in education, including roles as university lecturer, school principal, international marketing manager, academic director, operations manager, business manager, education consultant, and director of studies.
Nazli runs full and half marathons, and is generally a bit of a fitness freak. She speaks Afrikaans (fluent), German (intermediate level), and Chinese Mandarin (basic conversational).
She immigrated to New Zealand in 1998 and has one UK-born child. She lives in Auckland.
NZ full teacher registration number: 205659
Email: nazli.effendi@nzali.ac.nz